Line Sandvad Mengers and Karen Petersen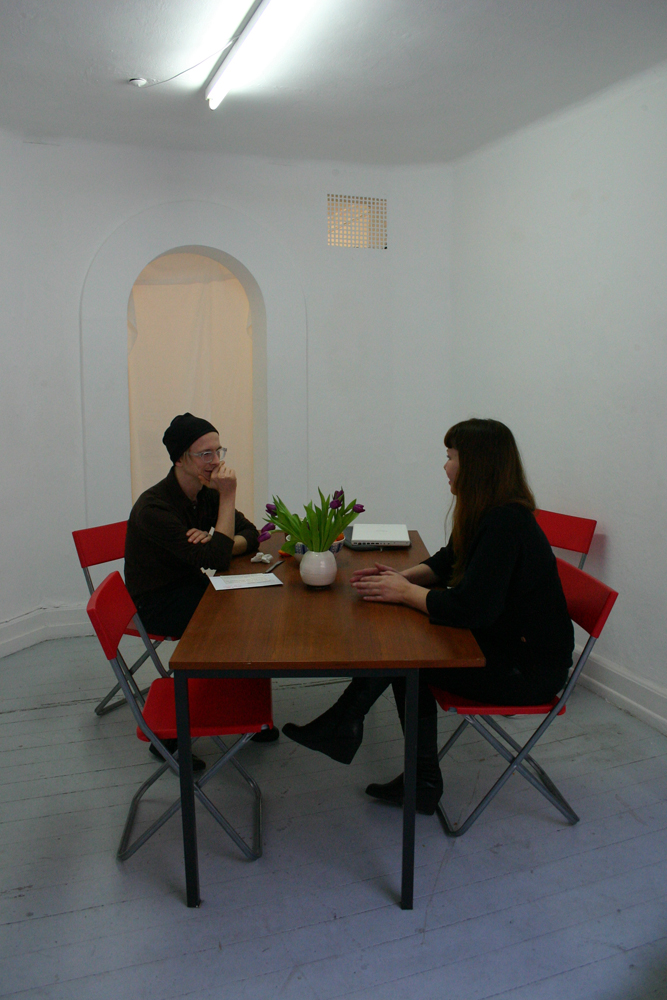 BHWq Consult was open for 4 hours – our first consultancy lasted for around 40 minutes, where the person who came by for advice started by describing the subject for which he wished consultancy. The three of us had a conversation and a coffee and we got a grasp of the participant's situation. We took notes and by using the methods of the conceptually based arts, we will get back with a reply within a week.
We fully enjoyed our 4 hours at the Many Mini Residency.