Susanna de Vita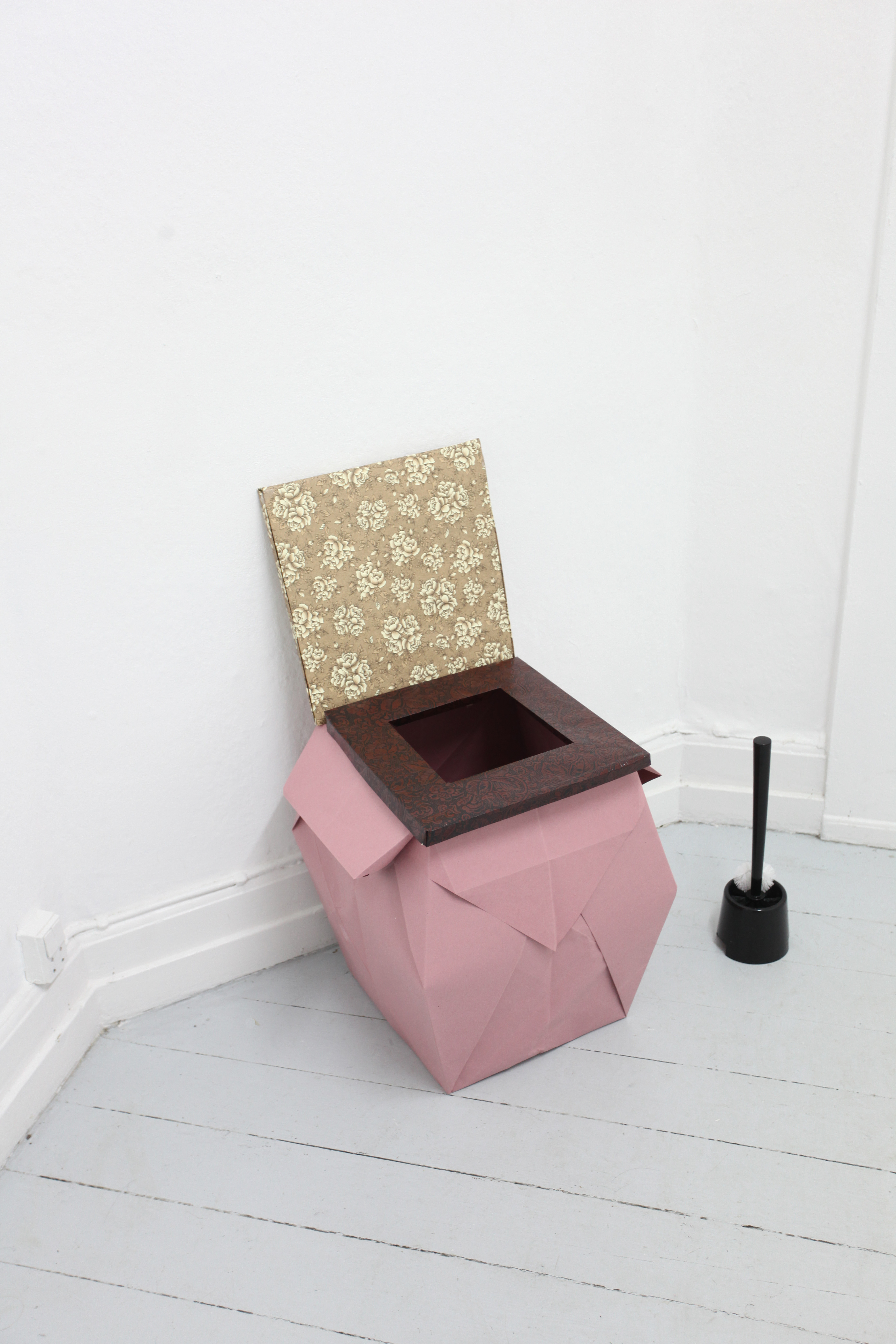 A toilet is a toilet is a toilet.
Knowing that Koh-i-noor lacks of a toilet, that essential element of human civilization, I proposed to Many Mini Residencies to build a pliable toilet in paper for the space. That toilet should bear some aesthetic qualities, to entice the prospective beholders and let them possibly forget about their physiological needs. It should be possible to fold it up when not in use.
Initially I had planned to fabricate the piece before the residency, in order to use the residency-slot just to set it up and make some minor adjustments. Eventually, I ended up using the run-up to the residency exploring the qualities of different papers, folding techniques, designs and collecting materials. Only once at the space did I build the object. I needed to experience the empty space in its surroundings, its proportions and qualities and to confront them by myself .  It was thrilling seeing the toilet eventually emerge in the middle of a Saturday night from plane paper. That night I learnt that a toilet bowl is like a seat with a hole in it.