Ryan Perry
My project for the mini residency was an 8 hour public event called the Kiddie Pool Confessional. The setup featured an inflatable 10ft x 4ft pool for the public and a smaller standalone pool for myself that was to serve as a vessel into which confessions were placed.  I forgot to bring my electric pump so I spent the first 2 hours of my residency using a bike pump to inflate to larger pool while discussing art and art practices with my friend Al.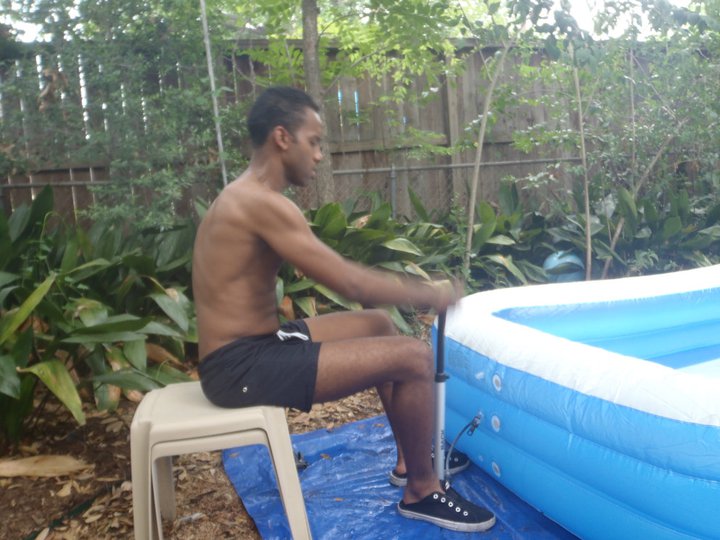 As the day progressed, people came and went; discussing a variety of topics that ranged from whimsical  and light to profound and contemplative.  I noticed that at different points people would engage in their own private conversations amongst each other.   People seemed more content to hang out around the the pools as opposed to getting in them.  Eventually, people took their lawn chairs and sat in the pools.  I provided slips of water soluble paper on which participants were encouraged to write a confession and place in my pool.  I would then make some sort of gesture in the pool which would cause the confession to dissolve instantly into the pool. In certain Native American cultures, it is believed that by writing down one's past transgression and floating the message down a river, one relinquishes ownership of the deed.  Following each confession, I offered a small personal bottle of chilled vodka to each participant.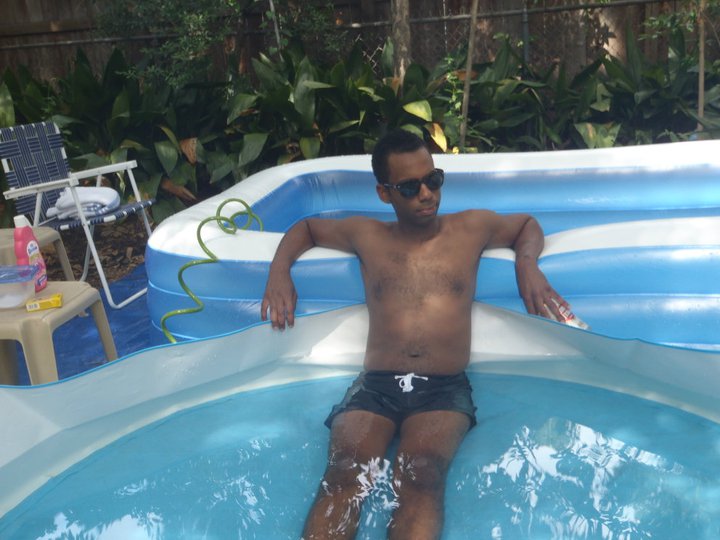 I considered what kind of energy I'd be opening myself up to as I sat in pool marinating in their dissolved confessions. I thought of the burden we carry when we take on people's secrets and how they weigh on us when we have no one else to tell.  I had one person express to me the relief she felt at writing down her confession because she  desperately needed to get it out of her mind but could not entrust anyone with the knowledge of what she knew.  At one point I was alone with an estranged friend and we took the time to discuss the broken state of our friendship. It was an extremely intense, emotionally raw experience for both of us; the kind of open, honest exchange I'd envisioned the Confessional to inspire.  Whether we made significant progress remains to be seen.
As night began to fall, I started to set up for a screening of Alejandro Jodorowksy's The Holy Mountain(1973). The Holy Mountain is the surreal story of 9 people who give up their material wealth to embark on a journey seeking immortality and enlightenment for the wise men atop the Holy Mountain on Lotus Island.