Zarvin Mindler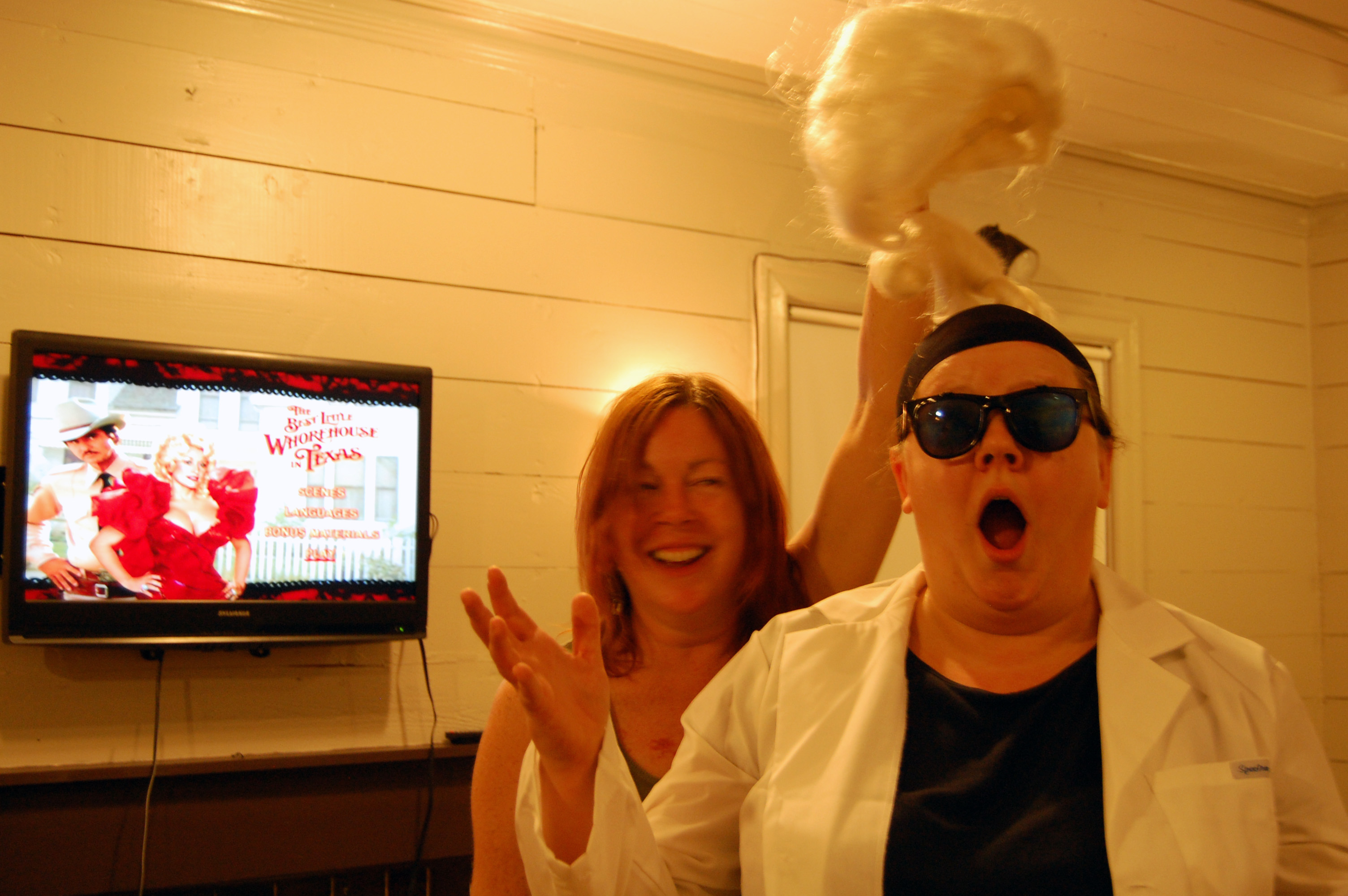 For this residency, Zarvin Mindler hosted a movie night with friends to watch "The Best Little Whorehouse in Texas."  This movie and former Broadway musical is inspired by a brothel outside of La Grange, Texas that Houston investigative reporter Marvin Zindler, Zarvin's hero, helped bring to its knees.
The show offers a glimpse of some Texas history including some references to Houston.  The majority of the viewers had not seen the movie with a few people having seen it when it first came to movie theaters in 1982—almost 30 years ago.
Attached is Emily Sloan's character Zarvin Mindler acting out a scene in which Marvin Zindler's character Melvin P. Thorpe is de-wigged!